Colors of Carneros
We selected our vineyards in the heart of Carneros over 35 years ago, knowing they were destined to produce exceptional wines. Our 2018 Brut Rosé, 2019 Estate Pinot Noir, and 2017 Estate Brut Cuveé exemplify the depth and distinction of our six estate vineyards, translated through masterful winemaking and presented in our signature blue box.
This gift features our...
2018 Brut Rosé Sparkling: A favorite among our enthusiasts, our 2018 Brut Rosé expresses great balance while emphasizing fruity and floral characteristics. Our latest vintage of Brut Rosé entices with luscious notes of rose petal, honeysuckle, and grilled peaches. Flavors of tangerine, strawberry tart, marzipan, and mandarin evoke the bliss of a perfect summer day through the long, silky finish.
2019 Estate Pinot Noir: Domaine Carneros Pinot Noir begins in our four sustainably farmed Estate Vineyards, which are all located within four miles of the Château. We grow eleven different clones of Pinot Noir and each one contributes its unique flavor profile and personality to make this compelling blend which is truly a mosaic of our Carneros terroir. The 2019 edition of our Estate Pinot Noir packs a range of delicious fruit and savory flavors.
2017 Estate Brut Sparkling: Our Estate Brut is a small cuvée comprised only of grapes grown in our own vineyards. The newest release of our Estate Brut Cuvée features notes of poached pear, crisp apple, yuzu, honeydew melon, and pie crust with a toasty finish that lingers on the palate. This winery exclusive has been aged to perfection yet will enjoy additional evolution in the cellar over the next decade.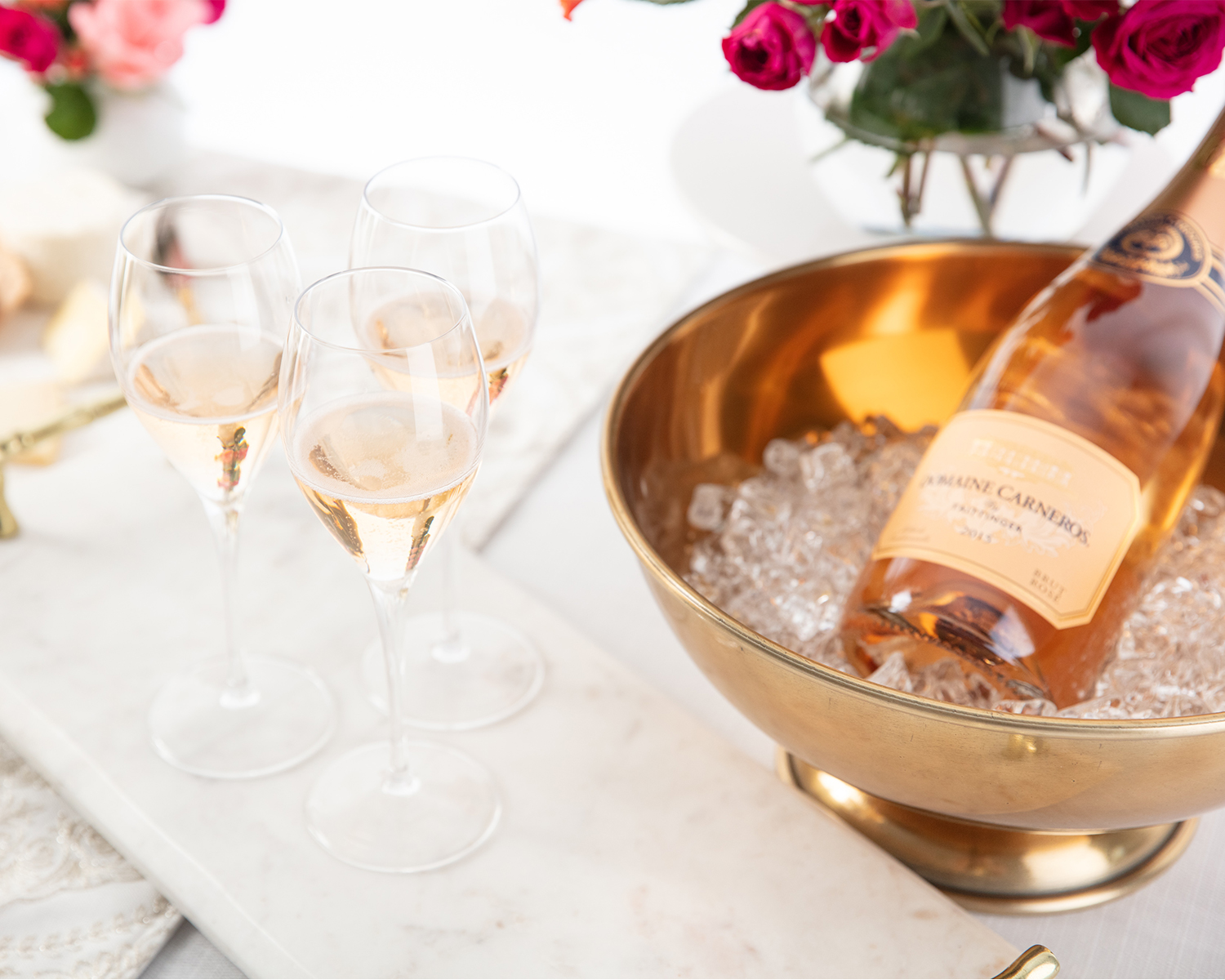 Daily Toast
The mere popping of a cork instantly creates a celebration!
—Eileen Crane, Founding Winemaker