Crème de la Crème Duet
For those who deserve the absolute finest, give our tête de cuvée sparkling and highest expression of estate Pinot Noir nestled in our majestic blue gift box. Both cellar-worthy wines are stunning to uncork now but will continue to evolve in richness and complexity over the next decade.
This gift features our...
2019 "The Famous Gate" Pinot Noir: The "Famous Gate" pays homage to our deep commitment to Pinot Noir. For the past 25 years, we've carefully cultivated 12 separate clonal selections in a wide variety of soils, providing a complex range of Pinot Noir expressions. Our passion for Pinot Noir and dedication to artisan winemaking methods make the Famous Gate a wine worth seeking.
2014 Le Rêve Blanc de Blancs Sparkling: Le Rêve is a highly respected tête de cuvée - our winery's finest Sparkling wine and frequently named America's Best Sparkling. French for "the dream," Le Rêve is crafted from 100% estate-grown Chardonnay, making it a pure expression of Domaine Carneros. On the nose, this classic Le Rêve captivates with lovely notes of honeysuckle, lime blossoms, grilled pineapple, brioche, and a hint of ginger. The palate opens up to honeycomb, yuzu, and notes of a fresh baked lemon pie. This wine displays depth and purity that leads to a long finish.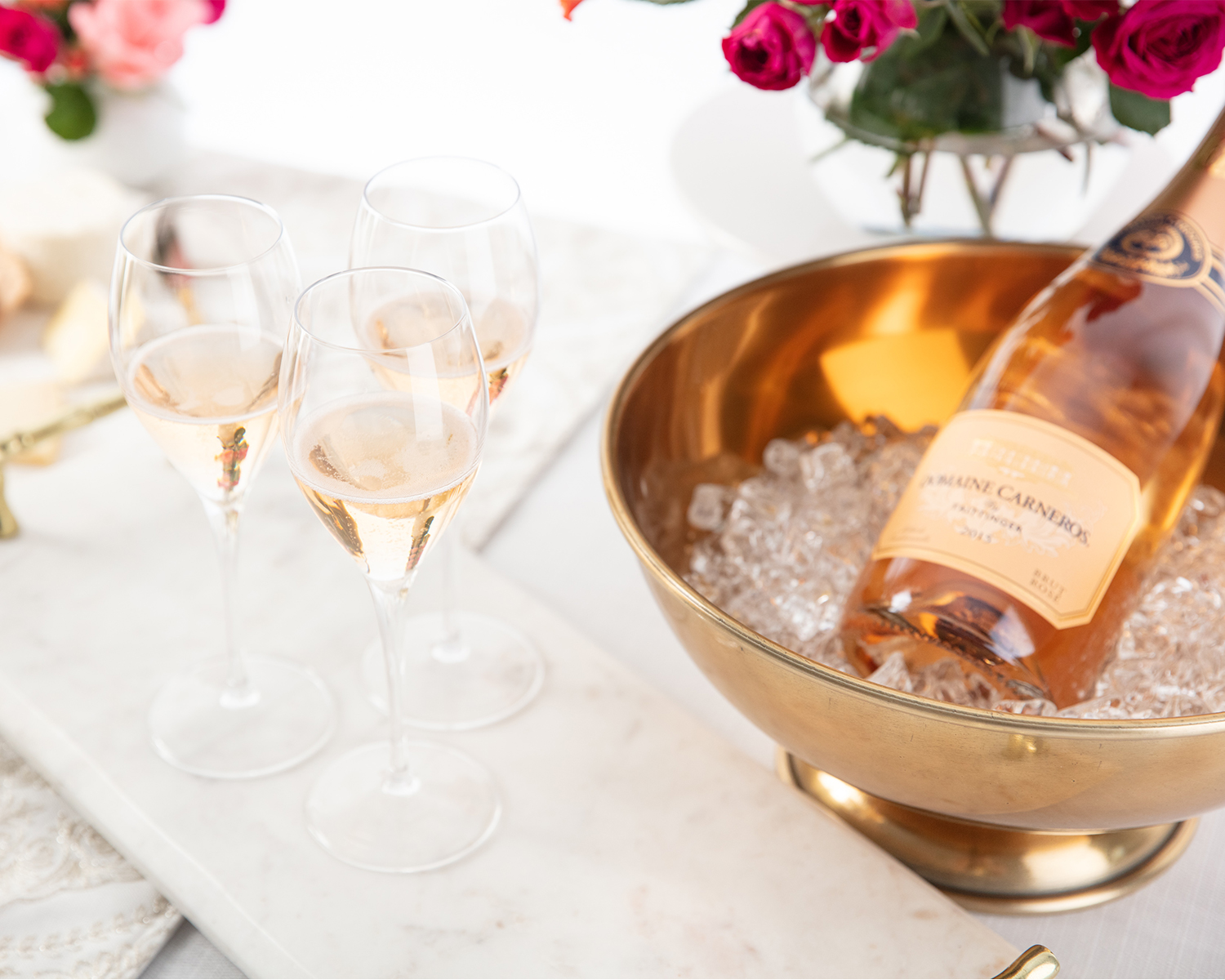 Daily Toast
The mere popping of a cork instantly creates a celebration!
—Eileen Crane, Founding Winemaker