Royal Regards
Our highly praised 2017 Estate Brut Cuvée offers a plush tapestry of Carneros flavors. The wine's depth, complexity, and finesse make it equally impressive as a stand-alone sipper or the centerpiece of your holiday meal. Presented in our signature blue box, it's a classic to send across the miles or keep on hand for gracious last-minute giving.
Our Estate Brut is a small cuvée comprised only of grapes grown in our own vineyards. The wine was aged a minimum of three years in our cellar. The newest release of our Estate Brut Cuvée features notes of poached pear, crisp apple, yuzu, honeydew melon, and pie crust with a toasty finish that lingers on the palate. This winery exclusive has been aged to perfection yet will enjoy additional evolution in the cellar over the next decade.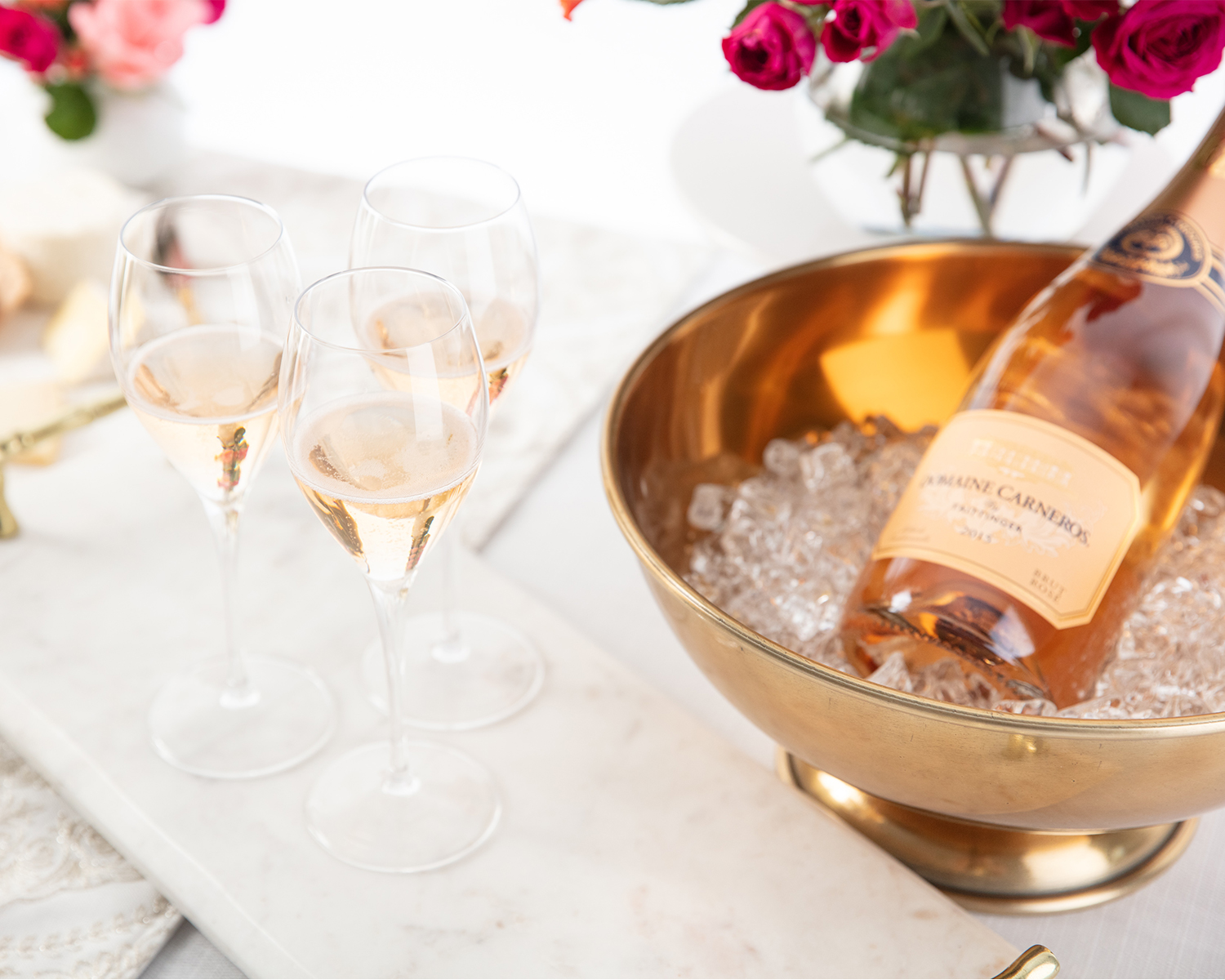 Daily Toast
The mere popping of a cork instantly creates a celebration!
—Eileen Crane, Founding Winemaker